May 3, 2021

Fine Art Student Exhibition | Spring 2021

Throughout human history, art has been a powerful force for communication, creativity, and connectivity during good times, as well as difficult ones. This online art exhibition demonstrates not only the creativity and skill of students here at WSU Tri-Cities, but also their dedication to growth and resilience in these abnormal times.

The art in this show are works created from the following courses: Fine Arts 110 Drawing, Fine Arts 102 2D Art & Design, and Fine Arts 320 Painting. Students developed and explored how methods, mediums, and techniques could be utilized for creative personal expression, as well as visual communication. This show is a testament to the hard work, diligence, and creative enthusiasm of our fine arts students.

Course: Fine Arts 110 – Introduction to Drawing
Instructor:  Kay Sisson
Description of the project assignments: Description of the project assignments: A series of 6 drawing-from-observation assignments was given during the semester ranging from simple boxes to more complex still lifes, such as transparent glass objects, fruits and vegetables, trees, and self-portraits. Students chose which drawing to exhibit.

Course: Fine Arts 103 – 2D Art + Design
Instructor: Dustin Regul
Description of the project assignments: 2D Art + Design is an introduction to visual and conceptual studio art practice through an interdisciplinary approach to two-dimensional space. In this course, students developed technical, as well as conceptual and theory-based skills, that apply to two-dimensional art forms, such as drawing, collage, photography, digital art, along with other mixed media processes. Students are introduced to a wide variety of principles and elements, techniques, and processes related to two-dimensional design. To engage the contemporary art world, students explored practical theory, key terminology, art history, and innovative hands-on projects.

Course: Fine Arts 320 – Beginning Painting
Instructor: Dustin Regul
Description of the project assignments: This painting course focuses on the foundation of observational painting skills using oil paint. We explore color interaction, composition, value, light, temperature, and paint application, as well as subject matter and the influence of conceptual meaning within art. The course teaches the fundamentals of painting from direct observation enabling students to translate the three-dimensional world onto a two-dimensional surface utilizing a variety of different methods.
All

FA 110 Introduction to Drawing

FA 320 Beginning Painting

FA103 2D Art + Design

Graphite

Mixed Media

Oil Painting
FA 110 Introduction to Drawing, Graphite
zoom
view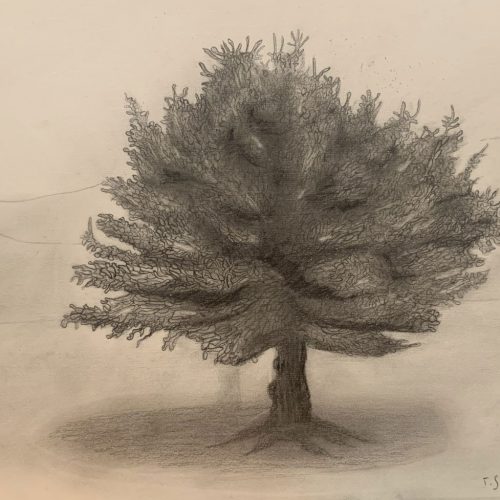 FA 110 Introduction to Drawing, Graphite
zoom
view
FA 110 Introduction to Drawing, Graphite
zoom
view
FA 110 Introduction to Drawing, Graphite
zoom
view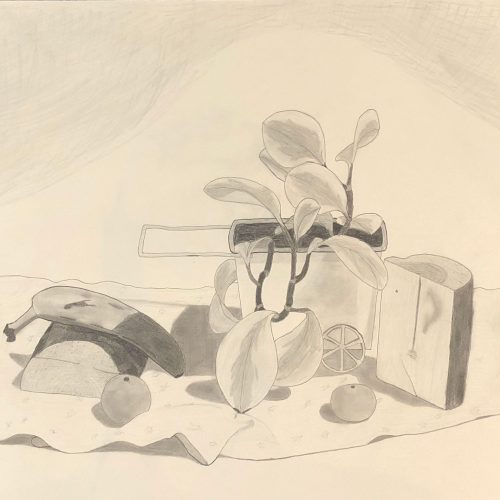 FA 110 Introduction to Drawing, Graphite
zoom
view
FA 110 Introduction to Drawing, Graphite
zoom
view
FA 110 Introduction to Drawing, Graphite
zoom
view
FA 110 Introduction to Drawing, Graphite
zoom
view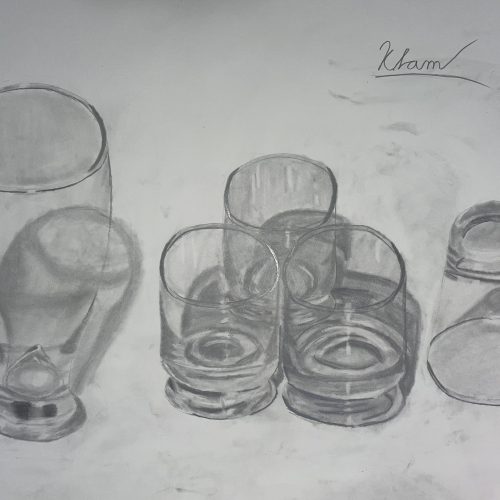 FA 110 Introduction to Drawing, Graphite
zoom
view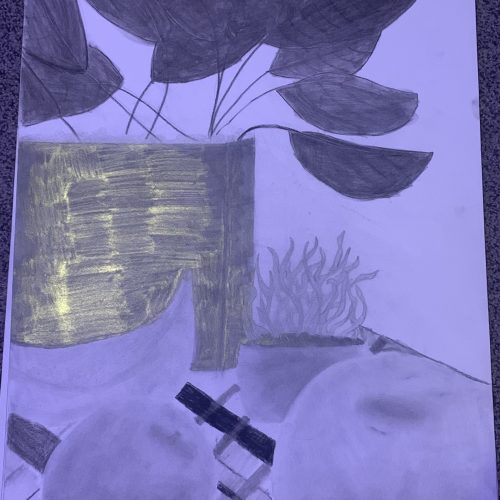 FA 110 Introduction to Drawing, Graphite
zoom
view
FA 110 Introduction to Drawing, Graphite
zoom
view
FA 110 Introduction to Drawing, Graphite
zoom
view
FA 110 Introduction to Drawing, Graphite
zoom
view
FA103 2D Art + Design, Mixed Media
zoom
view
FA103 2D Art + Design, Mixed Media
zoom
view
FA 320 Beginning Painting, Oil Painting
zoom
view
FA 320 Beginning Painting, Oil Painting
zoom
view
FA 320 Beginning Painting, Oil Painting
zoom
view
FA 320 Beginning Painting, Oil Painting
zoom
view
FA 320 Beginning Painting, Oil Painting
zoom
view
FA 320 Beginning Painting, Oil Painting
zoom
view
FA 320 Beginning Painting, Oil Painting
zoom
view