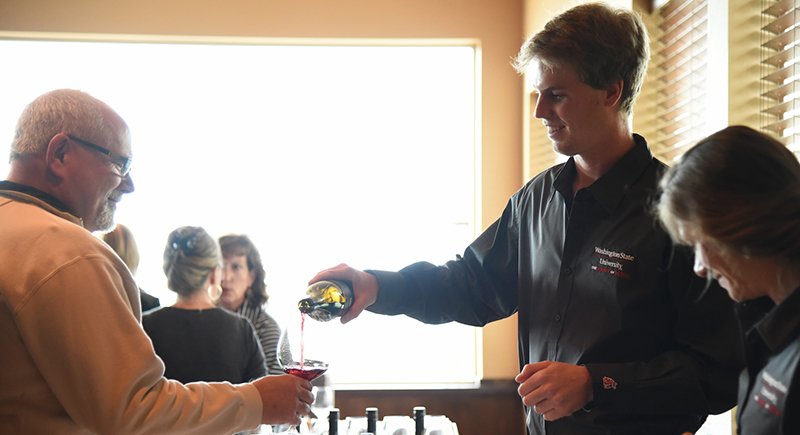 April 5, 2017

Viticulture, enology student earns national honor

By Kaury Baucom, Viticulture & Enology
RICHLAND, Wash. – Connor Eck, a senior at Washington State University Tri-Cities originally from Del Mar, Calif., has been named a national Newman Civic Fellow by Campus Compact, a Boston-based nonprofit organization working to advance the public purposes of higher education.
The fellowship provides learning and networking opportunities to teach students leadership and how to bring communities together for positive change. As a student winemaker in WSU's Blended Learning program, Eck worked with local growers and winemakers to develop leadership skills, gain hands-on experience and exercise environmentally friendly winemaking practices.
"I aim to find a way to limit the amount of water used in the farming of grapes and during the winemaking process, while still producing a high-quality product," he said.
"The cultivation of community-committed leaders has never been more crucial," said Andrew Seligsohn, Campus Compact president. "Our country needs more people who know how to bring communities together."
The fellowship, named for Campus Compact co-founder Frank Newman, chose 273 students for the 2017 cohort. It is supported by the KPMG Foundation and Newman's Own Foundation.
News media contact:
Kaury Balcom, WSU viticulture and enology communications, 509-327-7223, kaury.balcom@wsu.edu