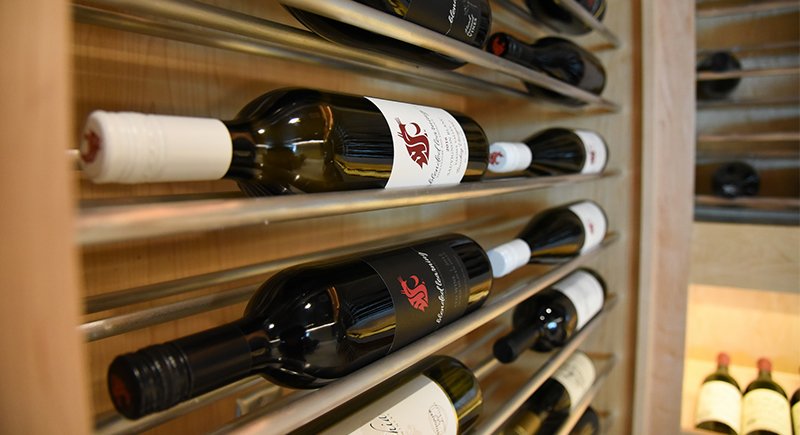 August 24, 2017

Survey suggests wine credentials have positive correlation on Twitter followers

RICHLAND, Wash. – A recent study conducted by a Washington State University Tri-Cities faculty member indicates that holding at least one internationally-recognized wine credential could have a positive correlation on the number of social media followers a wine blogger may have.

The results of the survey were published recently in the International Journal of Hospitality Beverage Management.

Byron Marlowe, a clinical assistant professor of hospitality and wine business management in WSU Tri-Cities' Carson College of Business, surveyed 30 prominent wine bloggers with Twitter accounts. During a 45-day period, he tracked the number of Twitter followers they had, whether they posted about and recommended international wine destinations on their account and the wine credentials they listed. The bloggers selected for the survey had a minimum requirement of 500 Twitter followers.

The analysis indicated that wine bloggers with at least one credential from the nationally or globally-respected certifying bodies for wine credentialing had an average of 75 percent more followers than those without certifications. Those certifying bodies included: The Court of Master Sommeliers, Wine and Spirits Education Trust, Society of Wine Educators, Culinary Institute of America, International Sommelier Guiled, Sommelier Society of America and the International Wine Guild.

"The wine bloggers who went through the certification process received knowledge and expertise that make their recommendations inherently more meaningful, even if their followers did not know of their certifications," Marlowe said.

The survey also showed that bloggers with higher credentials were more likely to recommend an international destination for wine consumption or purchase. Marlowe said bloggers that didn't have certifications may simply not have had the international experience to review those types of wine or the regions from which those wines were created.

"A wine blogger without a certification may not have visited or studied in Burgundy, France, for example, because they didn't have knowledge of the region or the need to be there to pass an exam for their certification," he said. "So they wouldn't have the background or motivation to recommend that destination or wine region."

As a result of the survey, Marlowe recommends wine bloggers consider obtaining established certifications to heighten their credibility, and as a result, help potentially increase their number of followers on social media platforms and increase their brand reach.

WSU conducts a one-year wine business management certificate program for those looking to expand their knowledge of the industry. The certificate consists of six modules offered in an online format and requires two weekend experiences in Washington wine country. These weekend experiences provide students with an opportunity to network and learn with wine industry professionals, faculty and fellow students about the business of wine.

For more information on WSU's wine business management certificate program, visit https://business.wsu.edu/departments/hospitality/wbm-certificate-program.

Marlowe's research is in line with WSU's Grand Challenges, a suite of research initiatives aimed at large societal issues. It is particularly relevant to the challenge of sustaining resources with respect to food production and related business.