May 7, 2018

May 16 & 17: Wine microbiology focus of Albert Ravenholt lecture series

RICHLAND, Wash. – "The Secret Life of Yeast: Not so Secret Anymore," presented by Dr. Linda Bisson will be held on May 16, at 2:00 p.m. in the Ste. Michelle Wine Estates WSU Wine Science Center in Richland, Wash., and at 1:30 p.m. May 17, at Novelty Hill Januik Winery in Woodinville, Wash.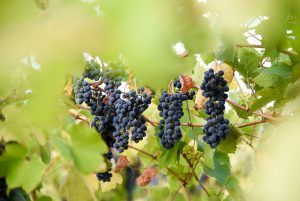 Registration in $30 per person, and includes social reception to follow.  Register online and find more information at wine.wsu.edu/events/
The lecture will feature the expertise of Dr. Linda Bisson gained through her research and celebrated career as geneticist and professor of viticulture and enology at University of California, Davis. Bisson will offer winemakers and students insight and solutions for managing wine quality and dealing with problematic fermentations.
Bisson retired in September 2017 after 32 years as professor of viticulture and enology at UC Davis, where she received three excellence in teaching awards. Her research earned her numerous accolades including four "Best Paper in Enology" awards and the "Merit Award" from the Association of Enology and Viticulture, as well as the 1998 Enology Award from the International Organization of Vine and Wine (OIV). She is co-author of the textbook "Principles and Practices of Winemaking," and has served as a science editor for the American Journal of Enology and Viticulture for the past 15 years.
The Albert Ravenholt Lecture Series brings experts from the grape and wine industry to WSU to share their research and professional perspective. The series is made possible through an endowment from the Albert R. Ravenholt Foundation. Ravenholt, an early pioneer in Washington's wine industry, was founder of Sagemoor Vineyards.
About Washington State University's Viticulture & Enology Program
The WSU Viticulture & Enology Program is a comprehensive education and research program that prepares students for successful careers in the wine industry and supports the needs of the region's winemakers and grape growers. Enhanced by world-class faculty and state-of-the-art facilities, the V&E Program takes a hands-on, multidisciplinary approach, offering students technical, scientific, and practical experience. V&E's cutting-edge research and education helps growers and winemakers cultivate healthy plants and craft wines that express the unique characteristics of Washington's wine growing regions. In close partnership with an engaged industry, the WSU V&E Program propels Washington wine forward.
Media contact:
Kaury Balcom, WSU public relations & communications coordinator