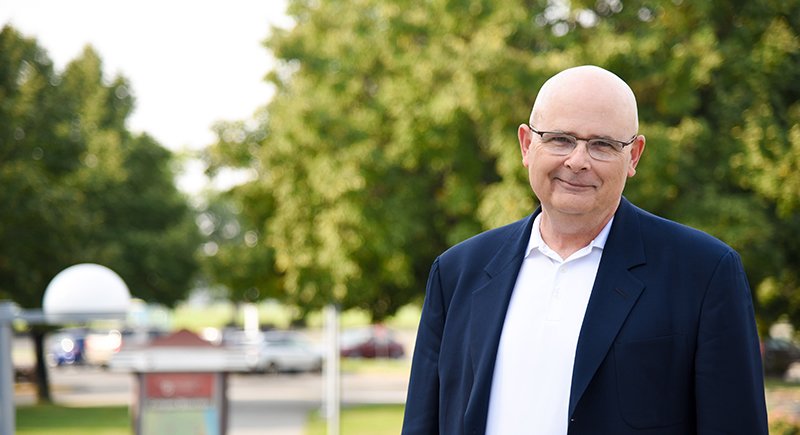 September 26, 2017

Business professor takes talents to Switzerland as part of Carson College international partnership

By Maegan Murray, WSU Tri-Cities

Paul Skilton is the first professor from Washington State University Tri-Cities to participate in a teaching abroad experience with a prestigious business school in Brig, Switzerland.

WSU partners with the César Ritz Colleges in Switzerland to offer a dual degree program in hospitality business where students receive a degree from both César Ritz and WSU upon completion of the program. Through the years, professors from WSU have rotated to teach at the Swiss institution each semester. Since the hospitality business management program is fairly new to WSU Tri-Cities, the opportunity was not available for Tri-Cities professors until this year. The hospitality business management program began at WSU Tri-Cities in 2015.

César Ritz is a renowned school in the hospitality business management sector, ranking 24th in the world for hospitality and hotel management schools in 2016-16 by CEOWORLD Magazine and falling closely behind WSU, who ranked 21st in the world the same year by the publication.

"César Ritz prepares students who want to go into the hotel industry and all the fields that encompass that industry, from hospitality to restaurant and food service," Skilton said. "Students from all over the world come to this school to study. The WSU Carson College of Business sends one faculty member each semester. I'm going this fall and Dr. Donna Paul will go in the spring."

Skilton said the experience benefits both students abroad and students from WSU, in addition to allowing WSU professors to establish international connections with students and faculty from all over the world. WSU students, he said, may choose to study abroad for a semester at the Swiss school, broadening their scope of the hospitality industry and giving them that international experience that is crucial to their credentials in the field. The experience also opens doors for students overseas to come and study on campus at WSU, in addition to their experience on campus in Switzerland.

"The idea is that students will get a look at international contexts, contacts and points of view within the hospitality business world," Skilton said. "If you are going to go into the hospitality business sector, you should be able to understand people who are different from you so that you can accommodate them accordingly. That international experience is very important."

This semester, Skilton will teach a course focusing on management of innovation and change, as well as a principles of management course. He said he is most excited about learning as much from the faculty and students at the school as he is able to teach them.

"The faculty at César Ritz have a very different mindset," Skilton said. "WSU is a research-based school whereas the faculty at César Ritz mostly consist of hotel professionals. It's also a European college, so it's going to be very different. I'm excited to learn about how they structure their programs and I hope they'll teach me as much as I am able to teach them."

Skilton leaves for Switzerland this month and will begin teaching at César Ritz in early October. He will return to WSU Tri-Cities in time for the spring semester this academic year.

The partnership program is one of WSU Carson College of Business' longest-standing global partnerships and is in line with WSU's Drive to 25.

For more information about the program and how WSU students can spend a semester abroad at with Cesar Ritz, visit https://business.wsu.edu/research-faculty/centers/switzerland/.