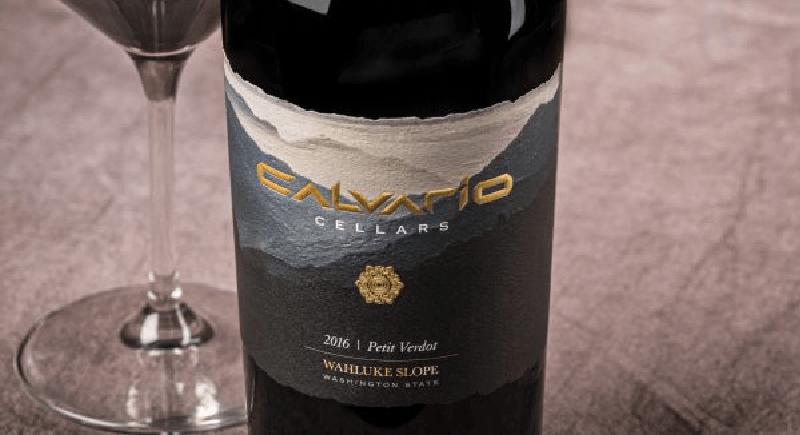 April 6, 2021

First gen WSU wine alumnus creates new Petit Verdot

WALLA WALLA, Wash. – At 31 years old, WSU Viticulture & Enology alumnus Noel Perez ('20) recently created and launched a 2016 Petit Verdot under his own label, Calvario Cellars.

Born in Mexico and raised in the Walla Walla Valley, Perez often accompanied his parents to their agricultural work sites where they picked asparagus, onions, and apples.

After earning his associate's degree in Enology & Viticulture from Walla Walla Community College, Perez worked at a grape crushing facility for six years before being hired at Palencia Wine Company, where he oversaw logistics and assisted in crafting wine.

When his father passed away suddenly, Perez, a first-generation college student, said earning a bachelor's degree became more important.

"My dad always wanted the best for me, and in honor of him I had to live up to the potential I knew I had."

Perez said school was easier the second time because he thought of his studies more like a job. He avoided cramming, paid attention in class, and made sure he got enough sleep.

The same year Perez enrolled at WSU and started classes at the Tri-Cities campus, the owner of the wine processing plant where he formerly worked opened a winery in Kennewick, WA, and invited him to work there.

"This place became my lab, my sanctuary where I could experiment with wines while learning the art of winemaking in the V&E program," he said.

Perez was recognized with several awards during his time at WSU, including Wine Spectator Student of the Year, before graduating summa cum laude in May 2020.

After graduation, Perez had a few job offers on the table, but Palencia didn't want to let Perez go. He worked out a deal: as long as Perez stayed on full time as a winemaker, he could make his own wine under his own label.
Perez said yes, choosing a path that could bring him the creative freedom and happiness he values.
"I want to stay true to myself," he said.
Petit Verdot
Perez's debut wine is the Petit Verdot, which he selected for its complex flavors.
"I call these grapes the little blueberries, because they're so tiny when you're fermenting them, it looks like a bunch of berries," Perez said
While the small berries don't yield much juice, the flavors extracted have notes of rich tobacco, plums, and fruit.
"The wine was one of our best sellers of 2020," he said.
Art of the label
Perez's label Calvario is named for the road where his dad built their first family house in Mexico.
The icon for is label is a marigold, a flower often used in Day of the Dead celebrations in Mexican culture, to pay homage to his father. A double "c" for Calvario Cellars is etched inside.
The white frosty mountains at the back of the label represent the Blue Mountains near Walla Walla, which stretch from northeastern Oregon into southeastern Washington.
"I wanted something to represent the Pacific Northwest I call home," Perez said.
The blue and black mountains at the front of the label represent the Oaxaca Mountains in Mexico, where Perez's journey first began.
"It represents everyone along the way to get to this point. Where I started, and where I'm going," he said.