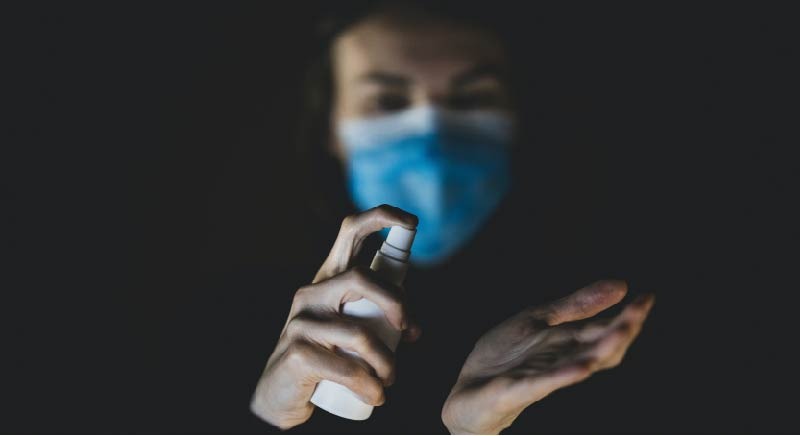 June 11, 2020

Alumni donation will keep hands virus-free

RICHLAND – An alumni donation of hand sanitizer has made increasing safety at the Washington State University Tri-Cities campus a little easier.

"We've been looking around to find bulk hand sanitizer supplies, and they're just not out there," said Scott Tomren, campus safety supervisor for the Tri-Cities campus. "This donation really helps, as our supplies were running low."

The donation of 50 gallons of sanitizer came from GR Distillery. The Monson family, who owns and operates Goose Ridge Estate Winery and Vineyards, launched GR Distillery with plans to introduce a grape-based vodka.

With the onset of COVID-19, the family transitioned to making hand sanitizer instead of vodka with their supplies. They're selling the sanitizer, but also making donations to public institutions around the Tri-Cities and Walla Walla, including WSU.

"Through our winery and vineyards, we're very involved with the WSU viticulture and enology program," said Molly Monson Stutesman, vice president of sales and marketing for Goose Ridge. "We realized that as the campus starts to re-open, there would be a need to keep students and staff safe."

Several members of the Monson family have attended WSU, including Molly and her brother Bill, the president of Goose Ridge.

"We love the Cougs, so being able to give back in any way is special to our family," she said.

The donation caught Tomren completely by surprise.

"We reached out to see how much their product would cost," he said. "We were just hoping for a good price. This is so generous, and really helps us focus on getting the supplies where they're most needed."

The campus plans to use the sanitizer in a variety of locations and ways, including as a surface sanitizer in spray bottles, Tomren said.

The sanitizer will initially be deployed for use by people doing essential work still on campus or in labs. In the longer term, they will place bottles to be used in classrooms and labs.

"It's such an unusual situation, we really appreciate Goose Ridge for not just the donation, but switching up their plans to make the hand sanitizer," Tomren said. "It's good to see private industry trying to help out the public in times like this."

The GR Distillery Hand and Surface Sanitizer is made in accordance with the Food and Drug Administration (FDA) requirements. The ethanol-based solution is 80% alcohol by volume. This is 20% more alcohol by volume than the minimum requirement for disinfectants and antimicrobials. The GR Distillery Hand and Surface Sanitizer meets or exceeds all the recommendations set by the FDA, Center for Disease Control (CDC), and World Health Organization (WHO).