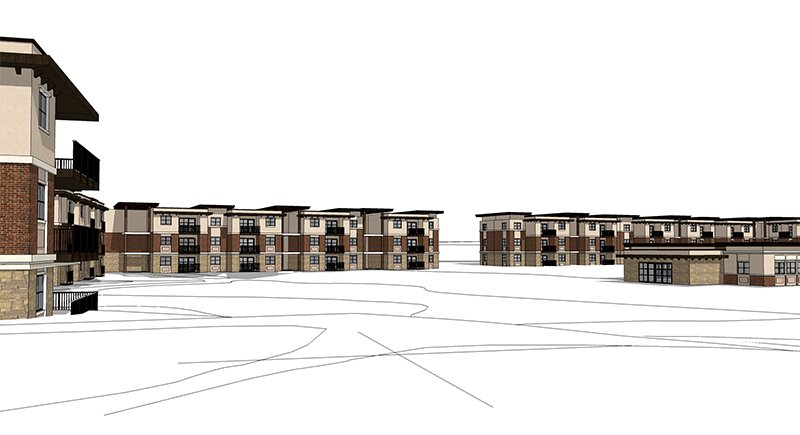 July 27, 2016

WSU Tri-Cities signs land lease agreement for student housing

By Maegan Murray, WSU Tri-Cities

RICHLAND, Wash. – Washington State University Tri-Cities signed a land lease agreement this week with Corporate Pointe Developers, LLC, out of Pullman, Wash., to build an 800-bed complex for student housing.
The facility will be located on the north end of the WSU Tri-Cities campus and will encompass approximately 15 acres. The first of seven phases, which will include 165 beds, is expected to be ready for the academic year in fall 2017.
A formal groundbreaking is anticipated in late August or early September. The complex will be owned, operated and maintained by Corporate Pointe Developers.
"It has been a two-year journey pursuing a housing solution for WSU Tri-Cities," Chancellor Keith Moo-Young said. "We are excited about the opportunities for the WSU Tri-Cities campus to draw students from outside the region and to provide a comprehensive campus feel."
The effort marks the end of a request for qualifications process pursued by WSU Tri-Cities to bring student housing to campus. In November 2014, the Port of Benton issued a request for proposals for using port land that yielded a single interested party. Discussions ceased after the parties did not reach an agreement.
WSU Tri-Cities reopened the process last fall and Corporate Pointe Developers won against two other finalists for the bid.
To learn more about WSU Tri-Cities and its commitment to dynamic student engagement, dynamic research experiences and dynamic community engagement based in a polytechnic approach to learning, visit http://tricities.wsu.edu.
Contact: Jeffrey Dennison, WSU Tri-Cities director of communications, 509-372-7319, jeffrey.dennison@wsu.edu