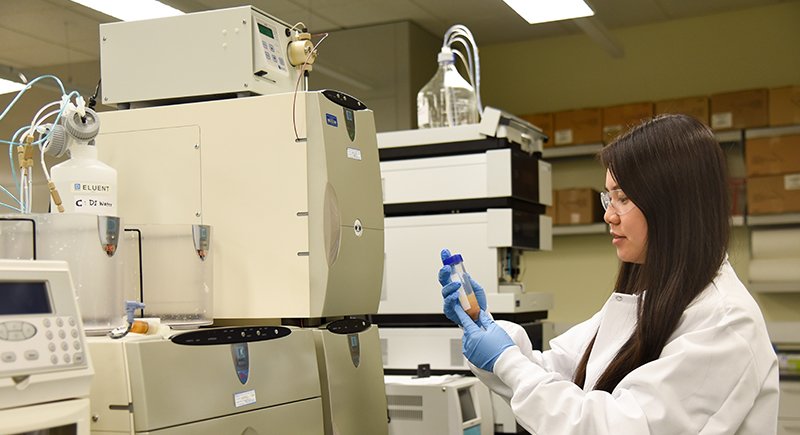 01 Dec

WSU Tri-Cities researchers receive NSF grant to test market potential for jet fuel research

RICHLAND, Wash. – Researchers at Washington State University Tri-Cities have been awarded a National Science Foundation I-Corps grant to explore the market potential of their biojet fuel research.

Bin Yang, associate professor of biological systems engineering and principal investigator for the grant, and his team have spent several years developing a process for transforming lignin, a polymer that makes plants woody and rigid, and currently a waste product in the biofuels production process, into hydrocarbon molecules that can one-day be certified as jet fuel.
Yang said by leveraging research results from projects funded by the Defense Advanced Research Project Agency, the National Science Foundation, the Department of Energy, the Department of Transportation, the Joint Center for Aerospace Technology Innovation and The Boeing Company, he and his team have successfully demonstrated a new, water-based process for deconstructing and recovering lignin from biomass and converting it into jet fuel-range hydrocarbons that may be certified as jet fuel in the near future. Yang currently holds a patent on the process.
"Our ultimate goal is to demonstrate a flexible catalytic process that selectively converts all the carbon in the lignin into jet fuel-range hydrocarbons at minimal cost," he said.
Libing Zhang, a WSU Tri-Cities postdoctoral research associate and the entrepreneurial lead of the project, said currently commercial airlines are facing pressure to reduce emissions, which is why they may have an interest in seeing a lignin-derived alternative fuel brought to market.
"The airlines see alternative jet fuel as a strategic need, helping guarantee smooth business operations and a long-term and sustainable jet fuel supply," Zhang said. "Our conversion process can potentially reduce jet fuel cost to end users by using lignin waste from refineries and less expensive catalytic upgrading to jet fuel."
Zhang said the NSF I-Corps program helps leading researchers develop a business platform for their research and technology that could one-day change the world, while not trying to "reinvent the wheel" by recreating processes and strategies that are already working well within the industry.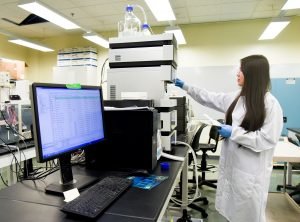 For the NSF I-Corps grant, Yang and his team are working under the mentorship of Terri L. Butler from the University of Washington for the business aspects of the project.
"The NSF I-Corps program encourages researchers to step out of the academic environment and listen to the needs of industry," Butler said. "The researchers can then determine if their technology solves an important problem or if their research efforts should head in a different direction. This is the approach our team has taken as we work on possible business models for our biojet fuel technology while considering the needs of customer segments, key partners, cost structures and revenue streams."
WSU is leading the nation in biofuel production. In November, Alaska Airlines made the first commercial flight using alternative jet fuel from forest residuals produced through WSU-led Northwest Advanced Renewables Alliance. Read more here.
WSU also has an NSF I-Corps site led by the Voiland College of Engineering and Architecture that provides training and funding to find commercial applications of new business ideas and technologies. The free site program promotes entrepreneurism of faculty, student and staff by preparing participants for submission of a proposal to NSF to become an I-Corps team. Learn more here.
News media contacts:
Bin Yang, WSU Tri-Cities biological systems engineering, 509-372-7640, binyang@tricity.wsu.edu
Libing Zhang, WSU Tri-Cities postdoctoral research associate, libing.zhang@wsu.edu
Maegan Murray, WSU Tri-Cities public relations, 509-372-7333, maegan.murray@tricity.wsu.edu