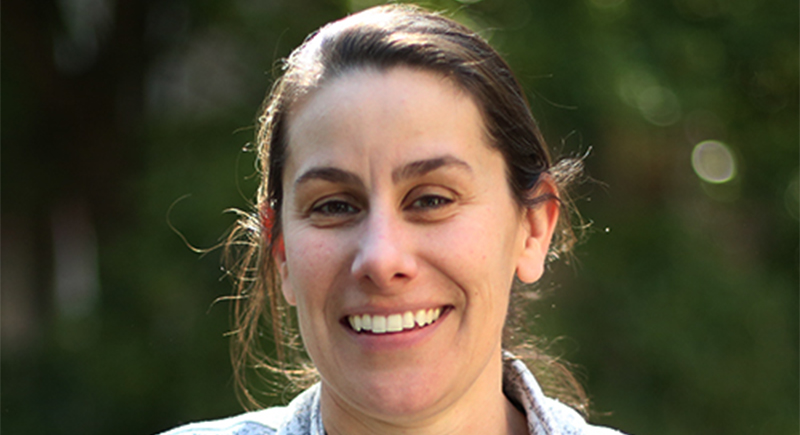 June 25, 2018

WSU Tri-Cities education professor named STaR fellow

RICHLAND, Wash. – Annick Rougee, a WSU Tri-Cities assistant professor of mathematics education, has been named a Service, Teaching and Research  fellow by the Association for Mathematics Teacher Educators.

As a new professor, Rougee said the program is designed to help her learn and grow in her career.

"It's an induction program to support new faculty in education in service, teaching and the research they need to do," Rougee said. "It helps with networking and remote working and learning together."

Rougee began as an assistant professor in the fall of 2017, following the completion of her Ph.D. in mathematics education from the University of Michigan in August of 2017. She also holds a masters in education (focusing on math and science), and a masters of science (focusing on science and engineering of materials) both from Arizona State University. She earned her bachelor's degree in physics from Pomona College.

Rougee's research has largely focused on how teachers and students interact.

"My work here is about teaching elementary pre-service math teachers and is focusing on how teachers respond to students," she explained. "I'm looking at how teachers manage those interactions, listen to students and understand students. Those interactions are difficult to navigate."

The Service, Teaching and Research (STaR) Fellows program includes a summer institute in Park City, Utah, online networking throughout the year and a follow-up session at the AMTE conference in 2019.

"I'm hoping it gives me some ideas and resources," Rougee said.

In her research, Rougee asks what she can do to support pre-service teachers.

"Having other colleagues (through the STaR Fellows program) to talk to about these ideas can be helpful," she said. "Hopefully, I'll find ways to find collaborations with other people."

This year, 30 applicants were selected for the STaR fellows program from a pool of 47 based on application materials. Rougee, along with the other newly selected fellows, will be in the program for one year. She said she is looking forward to working with a diverse group of people and learning alongside them for the next year.

"The program is an exciting opportunity to network with new and seasoned mathematics education faculty across the nation," she said.