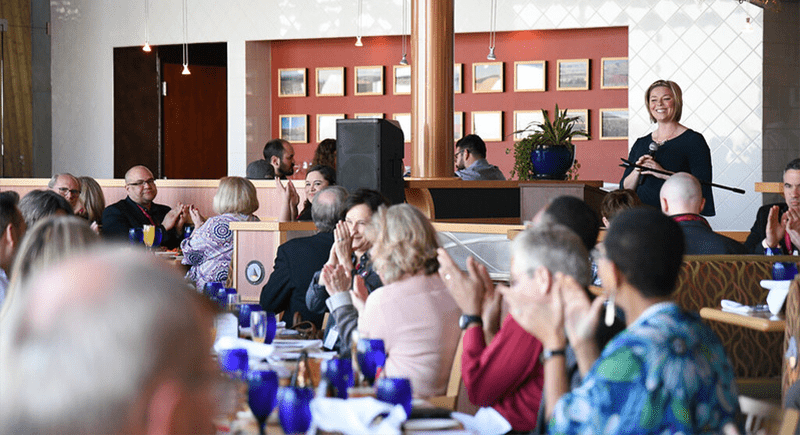 January 11, 2023

WSU Tri-Cities announces return of 'Point to Success' Carson College of Business Fundraising Brunch

Richland, WA – After a two-year hiatus, Washington State University Tri-Cities Carson College of Business announces the return of the Point to Success fundraising brunch on Saturday, Feb. 4, from 9:30 a.m. – 1 p.m. at Anthony's at Columbia Point in Richland.

The event, sponsored by Anthony's at Columbia Point and Alaska Airlines, features a brunch, keynote presentation from a former Tri-Citian and prominent WSU alumnus, a live auction and games. Proceeds from the fundraiser will be dedicated to student support and faculty development to improve the Carson College of Business education program.

"We are looking forward to finally being back in person to support future Carson Cougs. This event benefits not only our students but the growth of the college through updating programming, creating workshops for our students and providing scholarships for Carson Cougs," said Tim Baker, academic director of the Carson College of Business at WSU Tri-Cities.

The emcee for this year's event is KNDU's news anchor, Tracci Dial. The keynote speaker, Cole Morgan, is co-founder and chief executive officer of Snap! Raise, a comprehensive platform designed to help coaches, group leaders and administrators build programs that support students. Morgan was named the 2018 Ernst & Young Entrepreneur of the Year in the Pacific Northwest and was a former quarterback for Washington State University Pullman.

Paul Carlisle, WSU Tri-Cities alumnus and chair of the Carson College of Business Board is excited about the event and what it means for students. "Tri-Cities Carson Cougs are the future of our workforce. It's an exciting time to be supporting WSU Tri-Cities Carson College of Business," he said.

Early bird ticket price is $100 per person until midnight on January 25, then pricing goes up to $125. Tickets include brunch and champagne.  Learn more about the event and purchase tickets at tricities.wsu.edu/ccbbrunch.