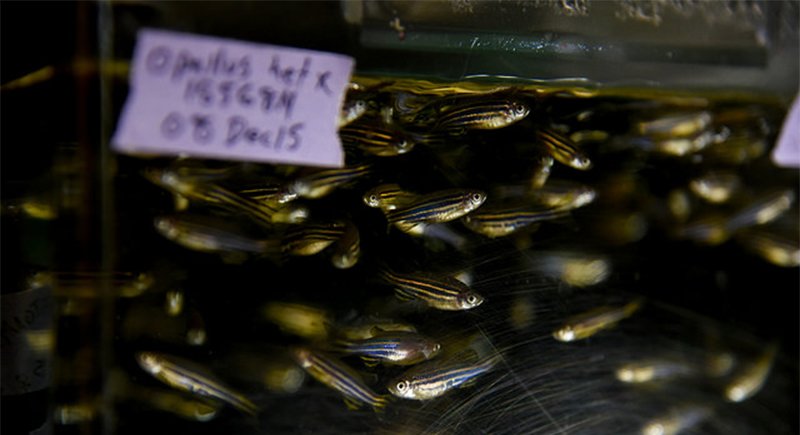 July 15, 2016

WSU professors partnering with local teachers to complete research

RICHLAND, Wash. – Four Washington State University professors are pairing up with high school teachers in the Tri-Cities this summer to complete research in viticulture and enology, bioproducts engineering, plant pathology and biological sciences through the MJ Murdock Charitable Trust's Partners in Science Program.

MJ Murdock Charitable Trust is providing $13,000 to each high school teacher participating, which may go toward research, professional development and other educational resources.  Each team will also receive $2,000 to cover the costs of lab supplies during summer research opportunities in WSU laboratories.

The goal of the program is to bring knowledge from the research lab into the high school science classroom, promoting hands-on science education. The WSU professors will serve as mentors to each of the high school teachers as they complete the research throughout the course of two summers.

Viticulture and enology
Thomas Collins, a WSU Tri-Cities assistant professor of viticulture and enology, is working with Frederick Burke, a science teacher at Chiawana High School, to characterize different grape varieties by region, utilizing a process known as gas chromatography/mass spectrometry.
"The process allows us to identify specific chemical profiles in each grape type, which will be used to identify markers associated with the various grape varieties." Collins said. "The markers will be incorporated into statistical models that would be used to predict the grape varieties used to produce an independent set of Washington state wine samples."
Biological sciences
Elly Sweet, a WSU Tri-Cities clinical assistant professor of biological sciences, and Jim Cooper, a WSU Tri-Cities assistant professor of biological sciences, is working with Amy Verderber, a teacher at Kamiakin High School, to study the impact of thyroid hormone on zebrafish jaw development.
The team is performing development shape analyses of the skull and record and analyze high-speed video footage of fish feeding, in addition to zebrafish husbandry, specimen collection, specimen preparation and photomicroscopy.
"This study is strongly relevant to human health, since there are a large number of human craniofacial disorders associated with alterations of thyroid hormone in blood levels," Sweet said.
Bioproducts engineering
Xiao Zhang, a WSU Tri-Cities associate professor of chemical and bioengineering, is working with Robert Edrington, a science teacher at Southridge High School, to synthesize new functional materials from cellulose, the largest renewable polymer on earth.
Zhang said there is large interest in the application of cellulose nanocrystallites (CNC), which are the elementary units that construct crystalline cellulose from plants.
"My group has previously synthesized a new biocomposite material from CNC for small-diameter replacement vascular graft application," he said. "The objective of this research is to synthesize new functional materials from CNC."
Plant pathology
Naidu Rayapati, an associate professor of plant pathology at WSU's Irrigated Agriculture Research and Extension Center in Prosser, is working with Emily Jordan, a science teacher at Chiawana High School, to study the gene sequencing and genome diversity of economically important grapevine viruses.
"The teacher will gain hands-on experience in molecular biology and state-of-the-art gene sequencing and bioinformatics technologies to elucidate genome diversity of the viruses for practical applications in vineyards," Rayapati said.
"The experience will help the teacher introduce new concepts of scientific inquiry in the classroom to inspire students interested in pursuing careers in STEM fields," he said. "We hope to pursue innovative strategies with the K-12 school systems in the Yakima Valley for strengthening higher education in STEM fields."
Classroom application
The WSU professors are also working with the high school teachers to develop lesson plans, potential course projects and more based in the research they conduct at WSU.
"This partnership will strengthen both the high school program, as well as the research and college science program, by adding a new perspective to the research teach and new tools to use in the classroom," Cooper said.