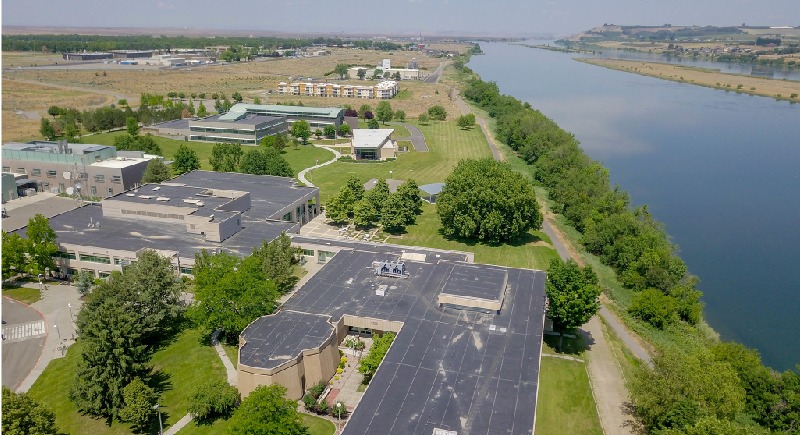 January 17, 2020

WSU celebrates 30th anniversary of statewide expansion

Among their work in a busy 1989 legislative session, Washington lawmakers created a state Honeybee Commission, scrubbed the term "workmen" from state laws in favor of "workers" – and called for five branch campuses to be created around the state.

The new campuses of Washington State University and the University of Washington were to offer only upper-level and graduate programs, targeting older and part-time students and community-college transfers. The campuses were also envisioned to play an economic development role in their communities of Spokane, Vancouver and the Tri-Cities for WSU, and Bothell and Tacoma for UW.

Thirty years on, the campuses are fulfilling those goals and more.

WSU's three original branch campuses now enroll more than 7,000 students. Their mission has expanded to include a wide range of programs to undergraduate, graduate and professional students. Importantly for a land-grant university dedicated to educational access, the campuses serve a big percentage of first-generation and minority college students as well as military veterans.

The economic impact has been significant. Together they employ about 1,700 full- and part-time workers and the total value of construction projects for new classrooms, laboratories and offices over time has been in the hundreds of millions of dollars.

"The Washington Legislature's action positioned WSU to better serve residents across the state," said WSU President Kirk Schulz. "It was a novel solution at the time, but it worked. Students have been able to access a top-tier education near their homes, families and jobs, and the campuses have become economic drivers for their communities."
About the campuses

Though they share the rich Coug tradition and are co-equals under the OneWSU strategy, each of the three original branch campuses has a distinct identity:

Vice President and Chancellor – Daryll DeWald
Enrollment – 1,685
WSU Spokane is now WSU Health Sciences after the Board of Regents designated it the university's center of health sciences education in 2010. The College of Nursing, College of Pharmacy and Pharmaceutical Sciences, and the Elson S. Floyd College of Medicine all are based there.
Chancellor – Sandra Haynes
Enrollment – 1,813
WSU Tri-Cities has close partnerships and research collaborations with Pacific Northwest National Laboratory and the region's wine industry, among other programs. Its campus includes the state-of-the-art Ste. Michelle Wine Estates Wine Science Center and the Bioproducts, Sciences and Engineering Laboratory established with the help of PNNL.
Chancellor – Mel Netzhammer
Enrollment – 3,585
WSU Vancouver is the only four-year research university in southwest Washington. It offers bachelor's to doctorate degrees in a picturesque setting, with the 350-acre campus featuring miles of recreational trails and mountain views.
The campuses are also cultural centers, offering enrichment programs, recreation space and volunteers for events and civic boards. Last summer some 20,000 people visited WSU Vancouver to view a rare, blooming corpse flower on campus. In the Tri-Cities, WSU leads a coalition of agencies in the Hanford History Project, an effort to document, preserve and archive the history of the region. And in Spokane, students are credited with vaccinating hundreds of kids and adults each year at free immunization clinics held in schools, libraries and health fairs.
Just in time for the 30th anniversary, a new benefit: third-year medical students from the WSU Elson S. Floyd College of Medicine arrived on the campuses for clinical training in local hospitals and clinics. It's a model that's expected to attract much-needed doctors to rural and community settings.
The success of these first branch campuses – which have since dropped the "branch" from their name – served as a blueprint for development of WSU Everett, and for the robust Global Campus that encompasses WSU's online education.
Said Schulz, "We'll continue offering a high-quality WSU education to students how, where and when they want it. We can thank the visionaries who called for the branch-campus expansion 30 years ago for starting us down that road."