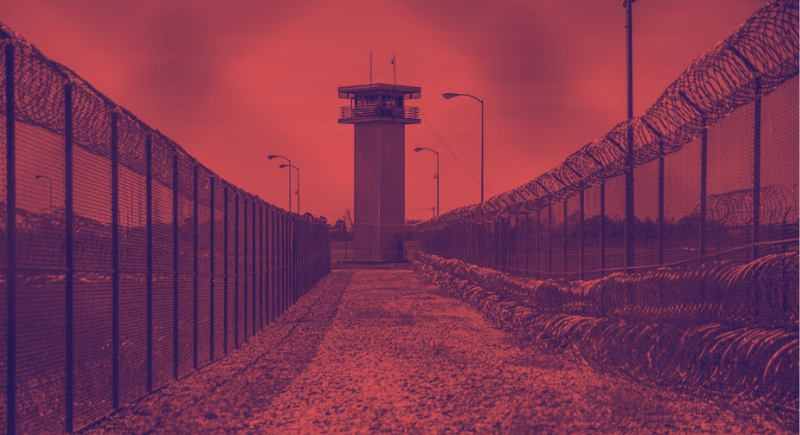 February 2, 2021

'Community Classroom' to focus on solutions for school-to-prison pipeline, barriers for successful re-entry

Posted at 08:52h

in

Academic Affairs

,

Alumni

,

College of Arts and Sciences

,

College of Education

,

Community Engagement

,

Education

,

Faculty

,

frontpage

,

mosaic

,

profile

,

Psychology

,

Research

,

student success

,

WSUTC News

By Maegan Murray, WSU Tri-Cities

RICHLAND, Wash. – Washington State University Tri-Cities will host several presentations on potential solutions for the school-to-prison pipeline, as well as barriers for individuals' successful reentry into society from prison, as part of its latest "Community Classroom" series that begins this month.

Presenters will provide perspectives and strategies for how communities can proactively change statistics and create pathways for successful rehabilitation. Attendees will be invited to explore the current state of affairs in the regional Tri-Cities area and investigate opportunities for stronger partnerships for incarcerated and formerly incarcerated members, locally.

"This series provides a great opportunity for individuals to examine issues that pertain to incarcerated people and youth that are at greater risk for entering prison," said Anna Plemons, WSU Tri-Cities assistant vice chancellor for academic affairs. "Attendees will hear from and have the opportunity to converse with formerly incarcerated people, researchers, counselors and more."

The presentations are free and open to the public. They will be presented online via Zoom. For more information, visit tricities.wsu.edu/community-classroom.

Cultivating the prison-to-college pipeline: A conversation with Noel Vest on addiction recovery, post-secondary education and prison reentry 

Wednesday, Feb. 10 | 4 p.m.

Noel Vest, a formerly incarcerated scholar and WSU Tri-Cities alumnus, will discuss principles and strategies for building a pathway out of incarceration and into higher education with moderator Anna Plemons, WSU Tri-Cities assistant vice chancellor of academic affairs. Drawing on his expertise as a post-doctoral research fellow in the Systems Neuroscience and Pain Lab at Stanford, Vest will speak to the ways addiction and recovery impact reentry.

The role of the community in disrupting the school-to-prison pipeline 

Thursday, March 25 | 4 p.m.

This panel will discuss the role of the community and schools, in particular, in reducing the number of individuals entering the prison system. Speaking from respective areas of expertise, the moderated panel will discuss the possibilities and challenges of this work, as well as share ideas about how communities can come together to support members most vulnerable to incarceration.

Panelists:
Ericka Walters – Founder and CEO of Launching Legacies
Harry B. Grant, Jr. – Registered drug and alcohol counselor
Emmanuel "Manny" Garcia – Middle school/high school counselor for the Soap Lake School District
An inside look at Washington state prison rehabilitative programs and the role of community advocacy in program success 
Wednesday, April 21 | 4 p.m.
Join this panel discussion on the affordances of rehabilitative programs for incarcerated people. Each panelist will present on programs they oversaw or currently work with, as well as the role of the community in advocating for and providing resources and opportunities within local and state facilities.
Speakers:
Stephen Sinclair – Secretary of the Washington State Department of Corrections
Robert Jackson – Superintendent of the Washington State Penitentiary
Carol Hinds – Family advocate
Media contacts:
Kristine Cody, coordinator for the WSU Tri-Cities MOSAIC Center for Student Inclusion, 509-372-7600, kristine.cody@wsu.edu
Anna Plemons, WSU Tri-Cities assistant vice chancellor for academic affairs, 509-372-7267, aplemons@wsu.edu
Maegan Murray, WSU Tri-Cities director of marketing and communication, 619-403-3617 (cell), maegan_murray@wsu.edu