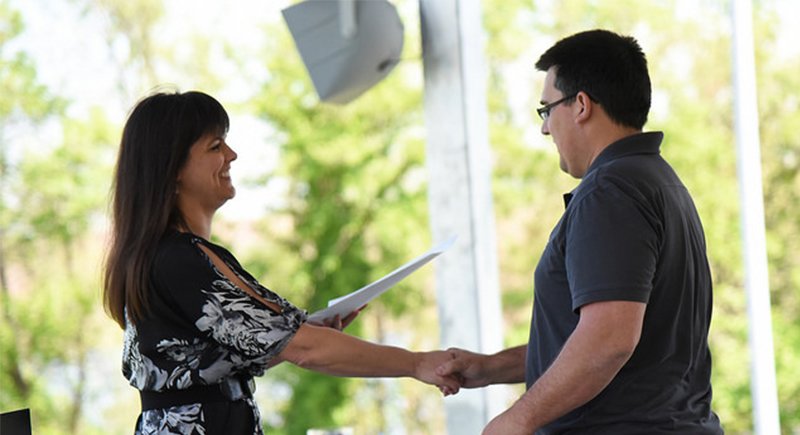 November 16, 2016

WSUTC TRIO director uses past to inspire change in new state leadership position

By Maegan Murray

Shiloh Penland, director of TRIO Student Support Services at Washington State University Tri-Cities, knows first-hand how difficult it can be for first-generation, low-income students to navigate the college completion process because she was one of those students.

Penland received her education in Washington state, but the schools she attended didn't have a program like TRIO in place at the time. That is why she plans to use her new leadership role as president of the Washington State TRIO Association to help students across the state receive support through TRIO Student Support Services. Keri Lobdell, WSU Tri-Cities TRIO retention counselor and advisor and former TRIO participant, will also now serve as the eastern Washington representative for the state TRIO association.
"We know what it was like to be a first-generation, low income student in college, so we understand the struggles that many of these students go through," Penland said. "I can see, first-hand, how this program helps our students."
Through the TRIO program, students who are low-income, first-generation, and/or have a documented disability are provided with resources including one-on-one tutoring, help with academic advising, help in the financial aid and scholarship process, financial literacy support, student success workshops, cultural enrichment trips and activities and help applying to graduate or professional school.
"Many of these students may be working full-time or they may be single parents or even caring for their own parents," Penland said. "These students typically have a lot of responsibilities outside of school and they also may not have the support of individuals who know how to navigate the educational system. We can provide that guidance, education and support as people who have been through the process."
Penland will serve as president-elect until October of next year before taking on the full presidency role, which she will serve in for a year. She will then serve as "past president," where she will mentor and guide the incoming president the following year.
As president-elect, Penland will serve as the vice chairman of the board of directors, chair of the membership committee, advisory member to all committees and will assume the duties and responsibilities of the sitting president in the event that they are absent.
In her new role as president, Penland said one of her priorities will be establishing a mentoring system for new TRIO staff across the state.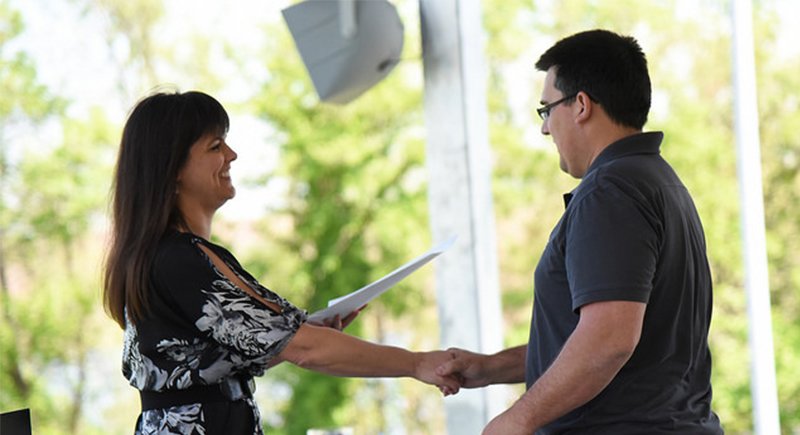 "Coming in new to the position three years ago, myself, I had my grant award notification sitting on my desk my first day and my budget for the year was due in two weeks to the Department of Education," she said. "I was new to the position, so I wasn't well-versed in those large first steps. There are a lot of new staff that come in overwhelmed and are challenged to understand the federal legislation in these roles. It is helpful to have somebody who has been doing it for a while to guide you through and answer your questions."
There are currently 67 TRIO programs across Washington that serve nearly 16,000 students and bring in more than $19 million in federal funding. WSU Tri-Cities serves 140 students in its own program each year.
"Our goal is to get our students to graduation and that journey looks different for every student," Penland said. "We have the opportunity to guide students through the educational system to help them be successful."