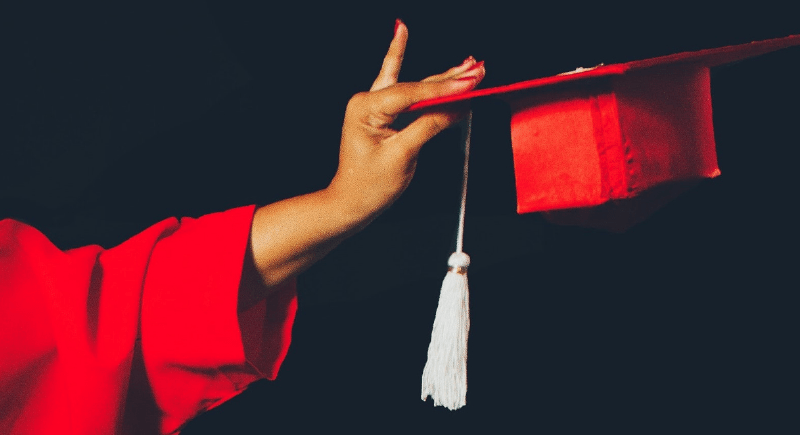 April 6, 2021

WSU research: National study shows lack of college trust among students of color

By Sherwin Francies, College of Education, and Maegan Murray, WSU Tri-Cities

RICHLAND, Wash. – Students of color trust colleges and college leadership less compared to their white peers, according to a national study developed by education researchers at Washington State University Tri-Cities and Indiana University.

The researchers' results showed campus leaders were the least trusted among college personnel. Approximately 29% of first-year Black students said they did not trust their college leaders, while 16% of non-Black first-year students said the same.

Black students surveyed also expressed lower trust in all campus personnel by about 10% when compared to non-Black students.

For the study, the researchers examined data from a special addendum of the National Student Survey of Student Engagement (NSSE) that asked college students at 29 institutions across the U.S. to rate items such as out-group trust, college trust, social institutional trust, media trust and civil society trust.

"We have been talking about these issues and the need to do large-scale work around trust in higher education for some time now," said Shannon Calderone, assistant professor of educational leadership at WSU Tri-Cities. "There hasn't been a lot of research to date that looks at college student trust. Certainly, one of the most concerning findings was around this difference in trust for students of color."

Calderone worked with Kevin Fosnacht, associate research scientist at Indiana University's Center for Postsecondary Research.  Their trust study was released in conjunction with the NSSE's 2020 Annual Results series.
Lack of trust among students of color
According to the report, campus leaders were the least trusted among college personnel. Approximately 30% of first-year Black students said they trusted campus leadership very little or did not trust them all at a rate two times that of non-Black students.  The report went on to suggest that observed trust gaps between Black and non-black students are of a magnitude that is "rarely seen in educational research."
The consistency in students' trust levels, as reported in their freshman year, suggests that trust assessments are likely formed to some degree before they enter college.  However, the study findings also indicate a slight decrease in trust between freshman and senior years, which suggests that the college experience does has an impact on student trust, Calderone said.
"It has us thinking about what we can do to help bridge that gap," she said. "Moving forward, we are starting to draw a couple of conclusions as to what campus leaders can be doing to support and address some of these trust disparities – like increasing student voice and bringing students to the table in decision-making in explicit and forthcoming ways."
Calderone said colleges and universities must do better at creating a welcoming environment specifically for students of color, and particularly Black students. She said universities can strive to include greater representational diversity among faculty and students on campus, as well as create opportunities and structures that will elevate the voices of students of color in campus-wide decision making, among others.
"The size and magnitude of the trust gap that we see gives us a clear indication that campus diversity and inclusion efforts must be taken seriously, adequately resourced, and prioritized," she said.
Small steps for large progress
Fosnacht said there are small shifts that institutions can make that go a long way for students as a whole.
"There can be a lot of bureaucratic processes in higher education, particularly in financial aid," he said. "If a student applies for financial aid, given the lack of trust we see, it is better to offer a detailed reasoning for why they are denied financial aid, if that is the case, instead of a blanket 'no, you did not qualify.' It's important to have letters that explain why."
The researchers encourage colleges to take intentional steps towards learning more about the state of trust and student well-being on their campuses. They said intentional efforts to understand why students maintain a lack of trust in college institutions will signal to students that colleges see the importance of student well-being and will better inform how colleges respond to the stated needs of all students.
"There are no short-term solutions or magical interventions that will correct the trust disparities we see," Calderone said. "Campus leaders are better served thinking about the totality of the student experience as a starting point for reversing these trust gaps."
Next steps in evaluation of college trust
The work in gathering student data regarding college trust and the analysis of its impacts on higher education institutions will continue in the years to come, Fosnacht said.
"We want to look at outcomes – specifically, whether or not trust influences students' intent to return, how it affects engagement practices, as well as how students engage with the college environment," he said. "Those results can really shape our attention and the types of interventions that are best for students."