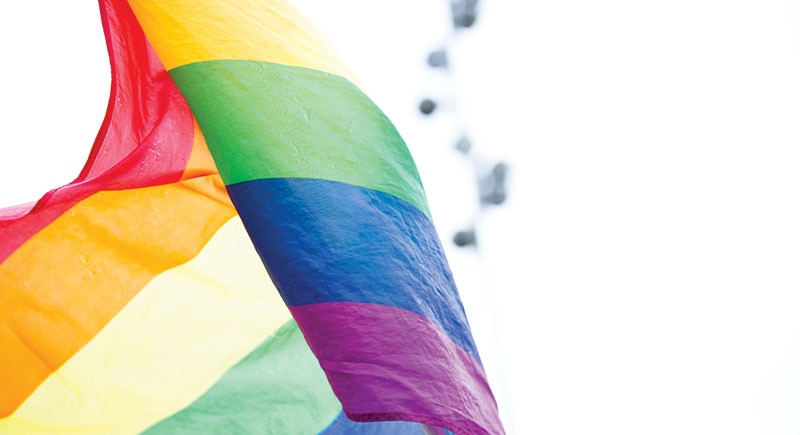 February 8, 2022

Feb. 22: LGBTQ+ and ally panelists will share their experiences at a WSU Tri-Cities event

Richland, Wash. – The Washington State University Tri-Cities MOSAIC Center for Student Inclusion, in collaboration with Wavelengths Salon, will hold an LGBTQ+ Panel at 6 p.m. Feb. 22 in the East Auditorium on campus and via Zoom. The event will feature a panel of community members across the LGBTQ+ spectrum and allies who will share their experiences and answer questions from the audience.

Learn about the experiences, aspirations and work done by LGBTQ+ members and allies that help make the Tri-Cities a more inclusive environment. Conversations will center around panelists' sexual and gender identities, the impact of allyship and representation for their own coming out stories, dreams for inclusive and safe spaces in the Tri-Cities and more. Each panelist brings their perspective and relationship to the forefront to create awareness and representation in the community.

Panelists include:
Faith Gambetty (she/her) – a transgender woman and co-owner of Wavelengths Salon
Seth Johnson (he/him) – a transgender man
Cassandra Loomis (she/her) – a parent of a transgender boy
Luis Madigral (he/him) – a gay Latino therapist
Pastor Marj (she/her) – a lesbian pastor
Scott Rogers (he/him) – a straight ally and local attorney
Gemini Stark (they/them) – a nonbinary hair stylist at Wavelengths Salon
RSVP for in-person attendance at tinyurl.com/lgbtqpanel22. COVID-19 guidelines and requirements will apply. The Zoom registration link is tinyurl.com/lgbtqzoom22.
About WSU Tri-Cities
WSU Tri-Cities is located at 2710 Crimson Way, Richland, WA 99354. Find campus maps at tricities.wsu.edu/campusmaps.
WSU Tri-Cities is located on shared traditional homelands of the Confederated Tribes of the Umatilla Indian Reservation and the Confederated Tribes and Bands of the Yakama Nation. As a leading public research university with a focus on energy, environment and agriculture, WSU Tri-Cities delivers career-connected learning and innovative research that addresses economic and social challenges.

MEDIA CONTACT(S)
Brenda Alling, Office of Marketing and Communication, 360-546-9601, brenda_alling@wsu.edu