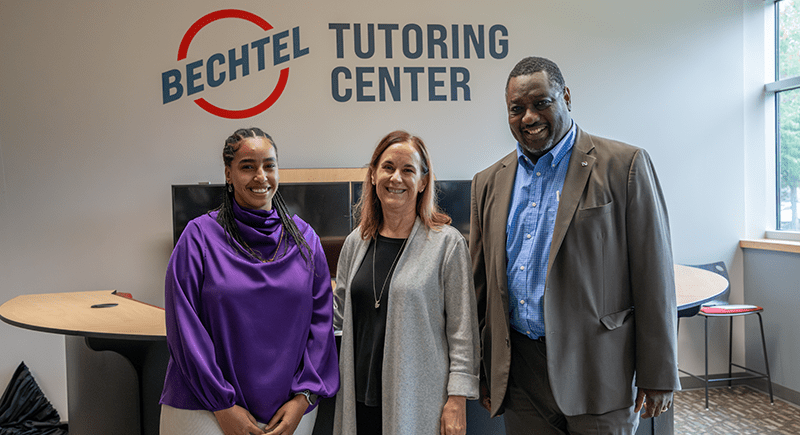 October 23, 2023

WSU Tri-Cities receives Bechtel donation to support tutoring center

Washington State University Tri-Cities has received a $150,000 donation from Bechtel National, Inc., for its tutoring center and Learning Assistants Program, and another $10,000 in scholarships to assist students pursuing a technical degree.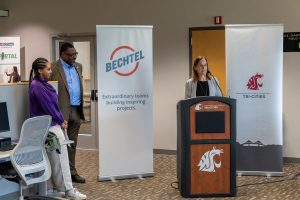 Sandra Haynes, chancellor of WSU Tri-Cities, said, "We are grateful for this generous gift from Bechtel to support our tutoring center. These funds are a vital part of our work to ensure success for all of our students. Bechtel's gift allows us to continue to be innovative in our approach to removing barriers and preparing our students to be leaders in their chosen careers."
Bechtel's pledged support will be used to continue and grow the Learning Assistants Program – an initiative first piloted by the WSU system in Fall 2021. This innovative approach includes hiring students to act as embedded learning assistants who attend the class, hold office hours for peer tutoring, and take a concurrent leadership course that provides the teaching skills to ensure their success in the role.
"We're honored to partner with WSU Tri-Cities in support of students and helping them build a strong foundation for their future," said Brian Hartman, Bechtel senior vice president and project director of the Hanford Vit Plant. "Partnerships between industry and academia are critical as we look to build a next-generation workforce of critical thinkers, problem solvers, and innovators. We are especially invested in ensuring there is a strong pipeline to support our mission at Hanford for the Department of Energy."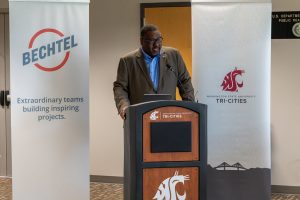 Nearly 150 WSU alumni work for Bechtel at WTP, with another 120 working for Bechtel in other locations worldwide.
The donation secures naming rights for the tutoring center for five years, which is located at its Richland campus in the Consolidated Information Center.
Bechtel has been a longtime supporter of the WSU system's engineering programs with donations totaling more than $300,000 since 1994. In 2011 and 2012, Bechtel made donations toward the university's electrical engineering laboratory. The university purchased new lab equipment and supplies, which enhanced lab instruction and student experiences. Purchases included electronic components, test equipment, computers, software, and compensation for a part-time electrical engineering student to maintain the lab infrastructure.
The formal announcement took place on October 23 at 11:30 a.m. in the WSU Tri-Cities Learning Commons.
Bechtel is a trusted engineering, construction and project management partner to industry and government. Differentiated by the quality of our people and our relentless drive to deliver the most successful outcomes, we align our capabilities to our customers' objectives to create a lasting positive impact. Since 1898, we have helped customers complete more than 25,000 projects in 160 countries on all seven continents that have created jobs, grown economies, improved the resiliency of the world's infrastructure, increased access to energy, resources, and vital services, and made the world a safer, cleaner place.
Bechtel serves the Energy; Infrastructure; Manufacturing & Technology; Mining & Metals; and Nuclear, Security & Environmental markets. Our services span from initial planning and investment, through start-up and operations. www.bechtel.com
For more information about the WSU Tri-Cities tutoring center contact Anna Plemons, associate vice chancellor of academic and student affairs, at aplemons@wsu.edu