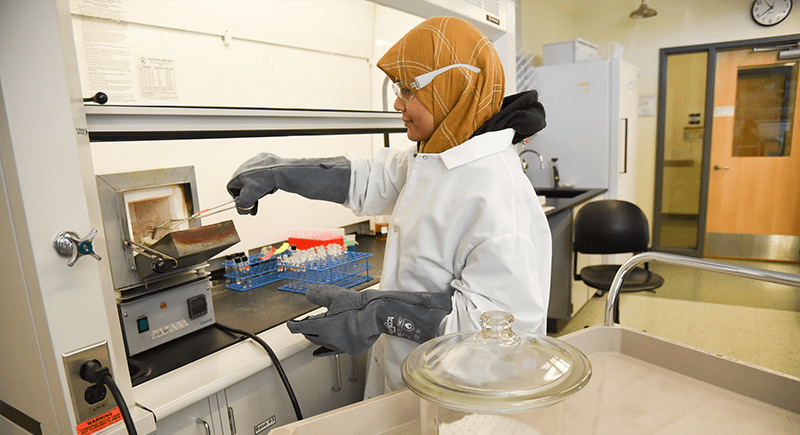 March 20, 2023

WSU Tri-Cities presents Women in STEM event March 23

RICHLAND, Wash. – Washington State University Tri-Cities, the MOSAIC Center for Student Inclusion and the WSU Tri-Cities Career Center will be hosting a Women in STEM event on Thursday, March 23 from 5:30-7 p.m. on the WSU Tri-Cities campus in the East Auditorium and via Zoom.

The event features a panel of multiple women in various STEM-related fields discussing their experiences, obstacles and accomplishments. The panelists include Kimberly Harper, a physical scientist at the U.S. Department of Energy's Pacific Northwest Site Office located at Pacific Northwest Laboratory; Jenny Kadinger, engineering manager at Washington River Protection Solutions and Carina Ocampo, WSU Tri-Cities adjunct professor of science and an environmental scientist with Central Plateau Cleanup Company.

Kauser Gwaduri, WSU Tri-Cities student services coordinator with the MOSAIC Center for Student Inclusion and one of the organizers of the event said, "It is vital that we have events such as 'Women in STEM' because STEM fields still have a long way to go for gender equality. Women and other genders bring important skills, perspectives, and innovative ideas to their companies, and organizations will only grow from hiring more diverse populations. Before we can get to hiring, we need our students to know that STEM careers ARE a possibility for them and that professionals are there to help guide the way."

The event is open to WSU Tri-Cities and CBC students, staff, and faculty and the public. Registration is required to attend in-person and via Zoom. Please contact TriCities.Mosaic@wsu.edu for any questions.