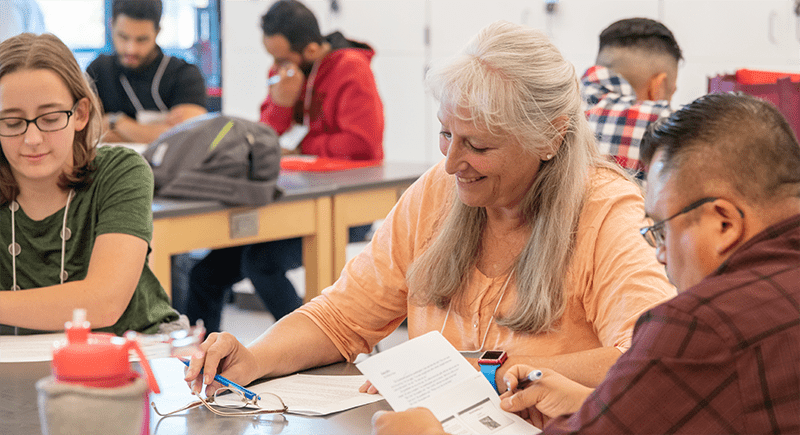 August 31, 2023

WSU Tri-Cities Fall Education Summit registration now open

Registration for the Washington State University Tri-Cities Fall Education Summit is now open. The summit, sponsored by STCU, takes place on Oct. 14 and will feature keynote speaker Jerad Koepp (Wukchumni), 2022 Washington state teacher of the year.

The event will take place from 9 a.m.-3:30 p.m. on the WSU Tri-Cities campus in Collaboration Hall, 2780 Crimson Way, Richland. Doors will open at 8:45 a.m. Lunch will be provided.

As a Native Student Program Specialist, Koepp (Wukchumni) supports over 230 Native American students from over 50 tribes, nations, bands, and villages, offering cultural and academic support and training to colleagues. His work in developing North Thurston school district policies that support the education and culture of Native students has been impactful in his most recent project implementing required training for educators and administrators on equity and government-to-government relations.

"The College of Education on the Tri-Cities campus is excited to host its fifth annual Education Summit made possible by generous support from STCU," said Judy Morrison, WSU Tri-Cities academic director of education. "This year we will have sessions on STEM Education, Education Leadership, and Inclusion, Diversity, Equity and Access (IDEA) Issues. Our keynote speaker, Jerad Koepp, will present a talk and participate in a panel focused on increasing equity in education."

The summit is open to administrators and teachers and will cover a variety of issues and perspectives in K-12 education over multiple sessions. Participants will have the opportunity to earn up to six clock hours.

The event costs $15 and covers the sessions, lunch, and the six clock hours. Registration is required by Monday, Oct. 9. Spots fill fast, so early registration is encouraged. Individuals can register here.

For questions about the event, visit tricities.wsu.edu/education/education-summit/ or contact Niamh O'Leary by calling (509) 372-7394, or emailing niamh.oleary@wsu.edu.