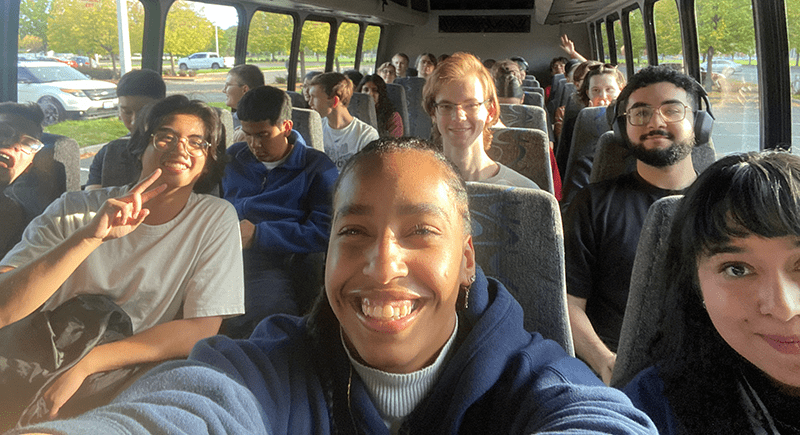 October 20, 2023

WSU Tri-Cities computer programming club takes first place at collegiate hackathon

As part of the Washington State University (WSU) Tri-Cities programming club Coding Cougs, four students won first place with their project at DubHacks, a collegiate hackathon event at the University of Washington campus. The team competed against 741 individuals and 177 projects over two days.

According to the DubHacks website, 'Hackers' have 28 hours to brainstorm and build a project of their choosing through computer coding and programming. At the event, there were four tracks that teams could compete under: disruption, synergy, vitality, and T-Mobile.

The winning team from WSU Tri-Cities, named "RealmDialer" developed a project in the T-Mobile track that creates an in-game item for Minecraft, that allows players to make phone calls from within the game using T-Mobile's "Your Number Anywhere". The team consisted of computer science students Christian Penick, James Thomas Brittain, Dietrich Zacher, and Danyil Kovalchuk, who all participated in the project's creation and were required to learn new software for its development. The creators hope to take the project further by developing the ability to accept calls, create a currency to fund calls, and connect the virtual and real worlds through video calls within the game.

"We want to express our sincere gratitude for the support in making our journey to DubHacks 2023 possible. The event enabled students from diverse majors, including Computer Science, Digital Technology and Culture, Biology, and Business, to gain valuable resume-building experiences. We are eager to continue this tradition and encourage more students to participate," said Reem Osman, president of Coding Cougs.

Coding Cougs is a student-led club on the WSU Tri-Cities campus that has a focus on career development and extracurricular coding events. Students from any academic program or major that have an interest in computer science can participate.

In addition to team "RealmDialer", five other teams from Coding Cougs competed at the DubHacks event, totaling 29 students from WSU Tri-Cities. Read more about the projects below.