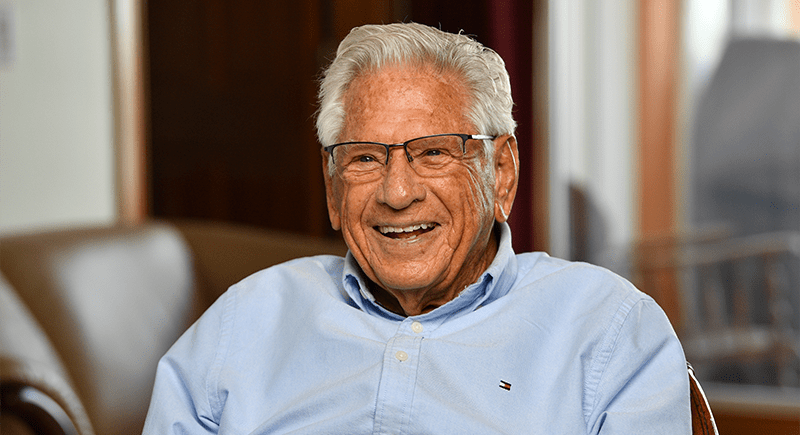 August 17, 2022

Honoring visionary leader and long time Washington State University Tri-Cities advocate Bob Ferguson

RICHLAND, Wash. – Longtime Tri-Citian and Washington State University Tri-Cities advocate Bob Ferguson, passed away Friday, Aug. 12. Ferguson's vision and leadership were foundational for the Tri-Cities community and for WSU Tri-Cities. His passion and commitment to the future of energy will live on through the investments of time, talent and treasure he made in people and institutions during his lifetime.

Invested in education and WSU Tri-Cities

Ferguson made significant contributions to WSU Tri-Cities. He was involved in early discussions about the expansion of the Tri-Cities campus into a fully fledged WSU campus. His financial support created scholarships and the first endowed faculty position in energy and environment, which led to the creation of the Institute for Northwest Energy Futures.

"Bob was a visionary leader who moved the Tri-Cities into the nuclear age and envisioned a future in which the Hanford Site would become an Energy Park leading the way in new power and fuel sources for our changing world," said WSU Tri-Cities Chancellor Sandra Haynes. "He worked tirelessly with the Tri-Cities community in bringing the vision to reality and to create a place in which art and education could thrive. Bob deeply touched my life and he will be greatly missed."

In 2008, the Ferguson family donated $100,000 to start the William R. Wiley Scholarship for WSU Tri-Cities students. Wiley was a friend of Ferguson's and a former PNNL director. The scholarship was established to help black and other students of color studying science, technology, engineering, math or nursing in the Tri-Cities.

In 2021, Ferguson donated $500,000 to support the first WSU Tri-Cities endowed faculty position in the energy sector. Ferguson's gift was the first step in the development of an institute dedicated to understanding and shaping the region's diverse energy resources, directly leveraging WSU's research strengths in water resources, environment, agriculture, policy and economics.

Shortly after receiving Ferguson's starting gift, the Institute for Northwest Energy Futures was established. In an article announcing the gift in March 2021, Ferguson said,  "This gift is a culmination of the vision we had when we established WSU Tri-Cities here. This is a way to support research that WSU is doing now, as well as investing in what it could be doing in the future."

From energy to economic development

Ferguson's career in nuclear energy began in 1957 at Hanford, where he trained and worked as a reactor physicist and reactor operations supervisor at the B Reactor – the world's first large-scale nuclear reactor. He worked his way up to the position of deputy assistant secretary of nuclear programs for the U.S. Department of Energy before making his way back to the Tri-Cities to serve as CEO for the Washington Public Power Supply System — now called Energy Northwest.

After leaving Washington Public Power Supply System, Ferguson became an entrepreneur. He started and led several companies and was an advocate for nuclear power, the Hanford cleanup and economic development. He had a strong desire to shift the focus of the Hanford site from cleanup to energy.

Ferguson's legacy will live on through the students who benefit from the scholarship he funded and through WSU Tri-Cities' continued efforts to address the increasing demands for resilient, affordable and available low-carbon electricity and transportation fuels.

For more about Ferguson's life and his impact on the Tri-Cities, read the Tri-City Herald article "Tri-Cities and Hanford 'visionary' dies. He donated $100,000s to local causes".