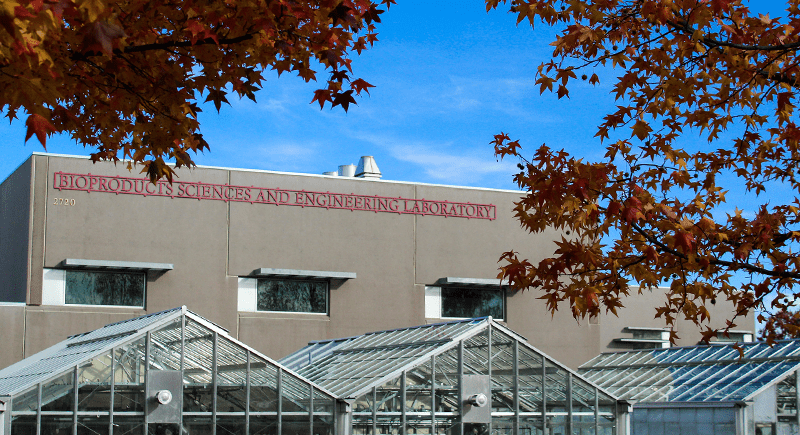 May 3, 2022

Heyne brings a passion for sustainable aviation fuels and teaching to WSU Tri-Cities

RICHLAND, Wash. – Joshua Heyne joined Washington State University Tri-Cities April 25 as director of the Bioproducts Science and Engineering Laboratory, co-director of the Bioproducts Institute and associate professor of mechanical engineering in the School of Engineering and Applied Sciences.

In his previous position as associate professor at the University of Dayton, Heyne's expertise in aviation fuels secured regular funding, totaling $5 million, from the nearby Air Force Research Laboratory and the Federal Aviation Administration.
Recently his work has focused on the development of sustainable aviation fuels, which are low-carbon fuels produced from biomass. He was the principal investigator for the integration and coordination activities of the National Jet Fuels Combustion Program of the FAA's ASCENT Center of Excellence, which was composed of 150 members and 40 institutions at its peak. Heyne's collaborations with dozens of companies, academic laboratories and national laboratories establish partnerships for sustainable aviation fuel development.
Heyne recently co-authored a study published in the journal Fuel with Bin Yang, professor with WSU's department of biological systems engineering. The study analyzed a WSU-developed jet fuel based on lignin, an organic polymer that makes plants tough and woody. The experimental plant-based jet fuel could increase engine performance and efficiency, while dispensing with aromatics, the pollution-causing compounds added to conventional fuels.
In his role as teacher, Heyne not only provides students with information but motivates them to learn independently. He challenges students to master material and communicate it effectively. He has mentored many graduate students with the philosophy that developing human talent to the fullest is one of our most important societal challenges.
Heyne holds four degrees from three universities, including a Ph.D. in mechanical and aerospace engineering from Princeton University.
About WSU Tri-Cities
WSU Tri-Cities is located on shared traditional homelands of the Confederated Tribes of the Umatilla Indian Reservation and the Confederated Tribes and Bands of the Yakama Nation. As a leading public research university with a focus on energy, environment and agriculture, WSU Tri-Cities delivers career-connected learning and innovative research that addresses economic and social challenges.
MEDIA CONTACT(S)
Brenda Alling, Office of Marketing and Communication, 360-546-9601, brenda_alling@wsu.edu