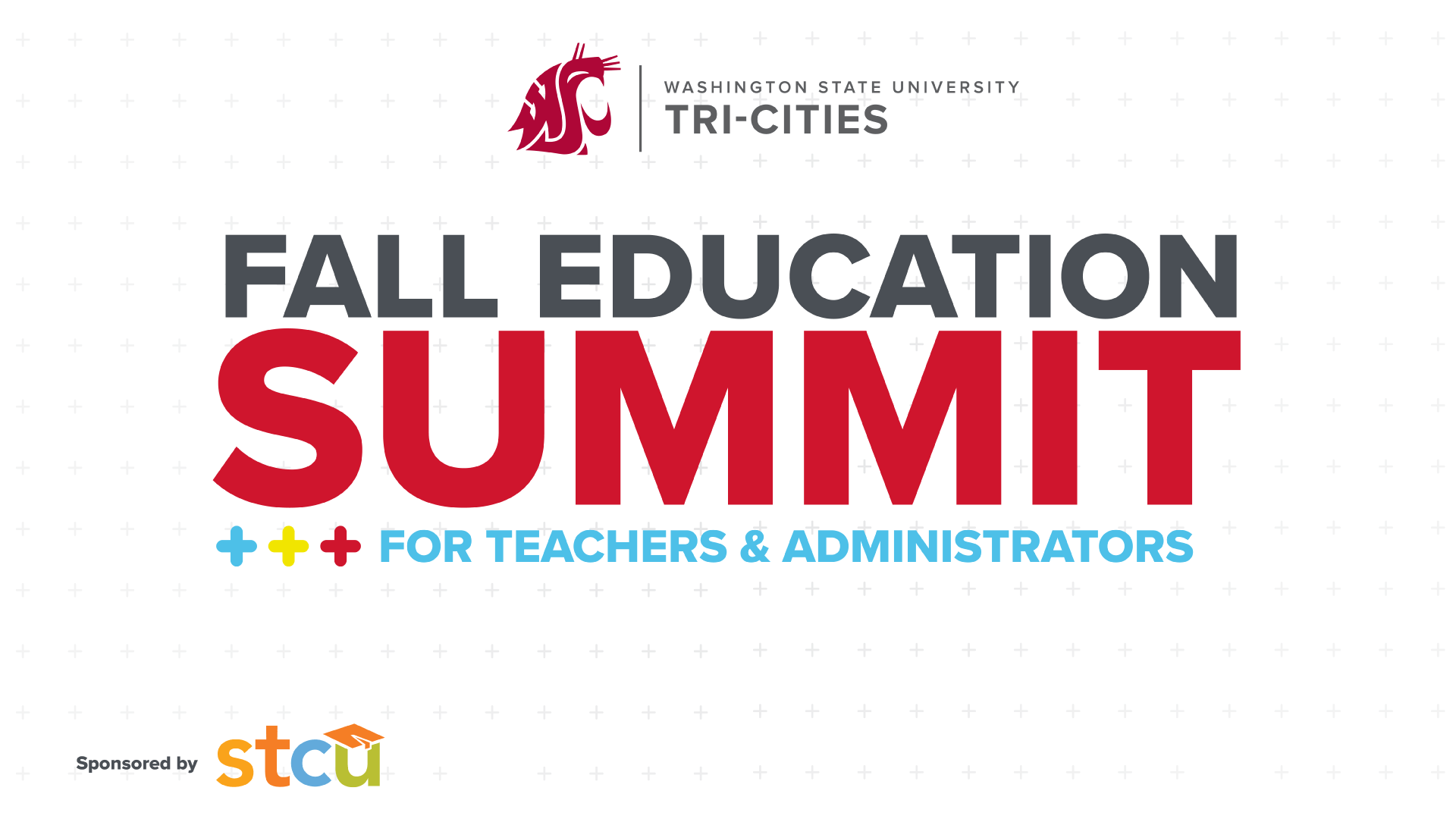 September 14, 2022

Registration now open for WSU Tri-Cities Education Summit on October 15th featuring key note presentation by Chris Reykdal

RICHLAND, Wash. – Registration for the Washington State University Tri-Cities Education Summit that features a keynote presentation by Washington State Superintendent of Public Instruction, Chris Reykdal, is now open. The event is sponsored by STCU.

The summit will take place on the WSU Tri-Cities campus in Collaboration Hall from 9 a.m. – 3:30 p.m. on Oct. 15, and provides local educators and administrators with the opportunity to earn six clock hours and choose sessions of their choice in the following subject areas:
STEM education
Leadership
Inclusion, Diversity, Equity and Access (I.D.E.A.)
The cost is $15 for the day, which includes a full lunch, the sessions and six clock hours. Registration is required.
Reykdal, who has led the Washington Office of Superintendent of Public Instruction (OSPI) since 2017, has centered OSPI's work on equity, supporting the whole child and providing excellent customer service and transparency to school districts, the Legislature, news media and community members. Reykdal's presentation will focus on bilingual education in the state of Washington. Reykdal graduated from Washington State University with a bachelor's degree and a teaching certificate. He earned a master's degree in public administration from the University of North Carolina-Chapel Hill.
"We have a great schedule planned for teachers, principals and others in education that is geared toward student success, innovative teaching strategies and generally, how to better reach students through educational techniques," said Judy Morrison, WSU Tri-Cities academic director of education.
Individuals can register by visiting tricities.wsu.edu/stcu-register. Spots at the summit go fast, so individuals are encouraged to sign up early. Registration closes Monday, Oct. 10. For additional information contact Niamh O'Leary by calling (509) 372-7394 or emailing niamh.oleary@wsu.edu.
For directions to the conference location, enter the street address 2770 Crimson Way, Richland, 99354 into your mobile GPS app.
For more information on degrees in education from WSU Tri-Cities and the WSU Tri-Cities College of Education, visit tricities.wsu.edu/education.
MEDIA CONTACT(S)
Leslie Streeter, Office of Marketing and Communication, (509) 372-7333, leslie.streeter@wsu.edu