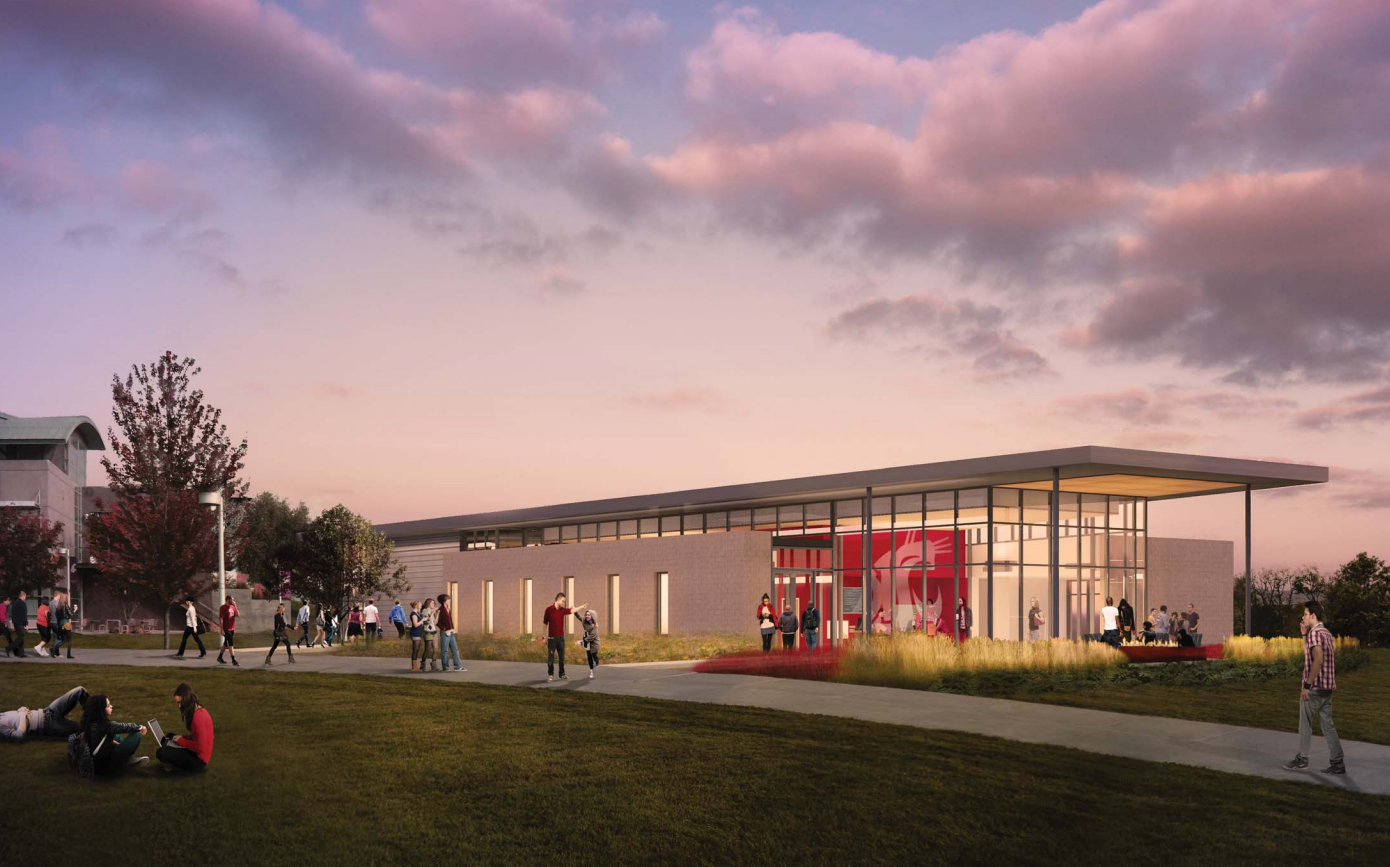 June 30, 2016

Community invited to 'buy a brick' for student union

By Maegan Murray, WSU Tri-Cities

RICHLAND, Wash. – Members of the community are invited to become part of Washington State University Tri-Cities' new student union building by buying a brick, bench or patio planter.
Through the "Buy a Brick" program, participants may purchase:
• A 4×8-inch red brick with black block lettering – $100
• An 8×8-inch gray brick with black block lettering – $250
• A wood and iron rail bench with nameplate – $1,000
• A patio planter with nameplate – $1,000
• An array of bricks can be ordered with a minimum of $1,000
Each item would display the name, organization or insignia of the participant and would become a permanent part of the new building.
To buy a brick, bench or patio planter, visit https://tricities.wsu.edu/wp-content/uploads/buyAbrick.pdf.
"The student union was made possible entirely by students," said Ken Fincher, WSU Tri-Cities assistant vice chancellor for advancement and community engagement. "They voted to assess a fee on themselves to raise the funds to construct the facility, which will include a lounge area, student office space, restrooms, a meeting room and more.
"This is the WSU community's opportunity to become a part of the students' mission, as well as support student success for years to come," he said.
WSU Tri-Cities broke ground on the 6,250-square-foot, $5.73 million facility in May. It is scheduled to open in fall 2017.
For more information, contact Fincher at 509-372-7398 or ken.fincher@tricity.wsu.edu.
Contacts:
Ken Fincher, WSU Tri-Cities advancement and community engagement, 509-372-7398,ken.fincher@tricity.wsu.edu
Maegan Murray, WSU Tri-Cities public relations, 509-372-7333,maegan.murray@tricity.wsu.edu