November 2, 2020

Message from Chancellor Haynes | November 2, 2020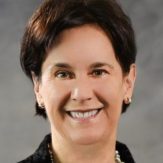 Dear WSU Tri-Cities campus community,
As we approach the 2020 general election this week, I wanted to share some helpful information and encourage you all to exercise your right to vote. Voting is one of our most important responsibilities as citizens of the United States. The fact that we have the opportunity to influence the direction of our cities, counties, states, and nation is an incredibly powerful duty not to be taken lightly.
The Associated Students of WSU Tri-Cities, in partnership with the Benton County Auditor's Office, launched a Student Engagement Hub on campus last week. This hub allows individuals to register to vote through election day, print their ballot and access an election booklet, fill-out their ballot in a private setting, access a range of election and voting materials, and cast their ballot using the drop-box in the CIC parking lot. This hub is open to both students and the general public.
Access the WSU Tri-Cities Student Engagement Hub this week through 8 p.m. on Nov. 3 in CIC 120:
Nov. 2 – 8:30 am – 4:30 p.m.
Nov. 3 – 8:30 am – 8 p.m.
With the 2020 presidential election, we will be exposed to opinions and beliefs that run counter to our own. In a democratic society, respectful disagreement in pursuit of truth is essential. Please exercise this respect in your discussions and expression of your thoughts and opinions. It is by having civil discussions that we begin to understand perspectives different than our own, challenge our thinking, find common ground, and come together as a nation.
With that, please vote because, as you know, #CougsVote! Go Cougs!
Sincerely,
Sandra Haynes, Ph.D.
Chancellor of WSU Tri-Cities